Chris Zappala
UX Designer
TCS & STARQUEST EXPEDITIONS
Designing a digital brochure
Overview
About the Company
TCS World Travel has developed and operated just shy of 300 luxury jet expeditions to more than 200 destinations. They are a knowledgeable, experienced team in private jet travel.
Problem Statement
TCS wanted to improve the experience of guests that book one of their expeditions. Once they get on board, guests would be provided Ipads with a digital brochure that details and highlights their travel experience.
My Role
As a designer at Metia, I was responsible for design from wireframes through finished visual comps.
Project Goals
Create an interactive brochure that highlights the luxury travel experience
Business Constraints
Designing an interactive brochure using InDesign
Technical constraints based on use on an iPad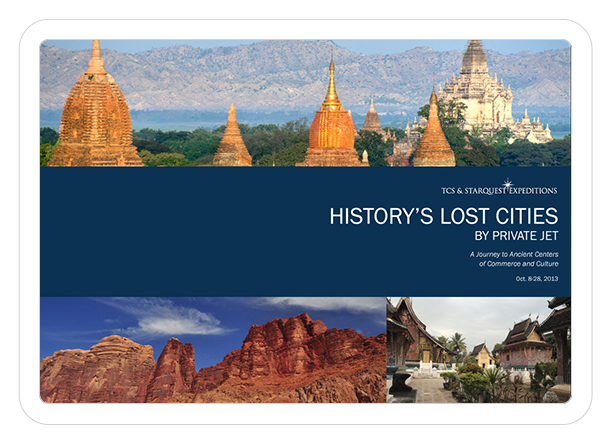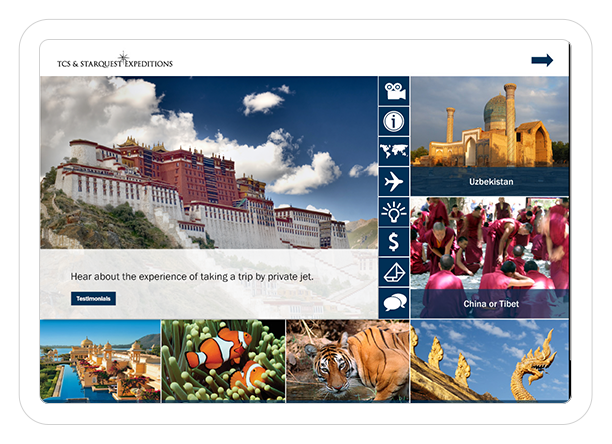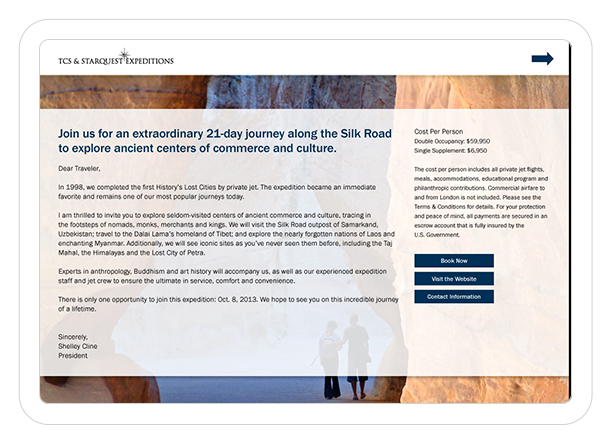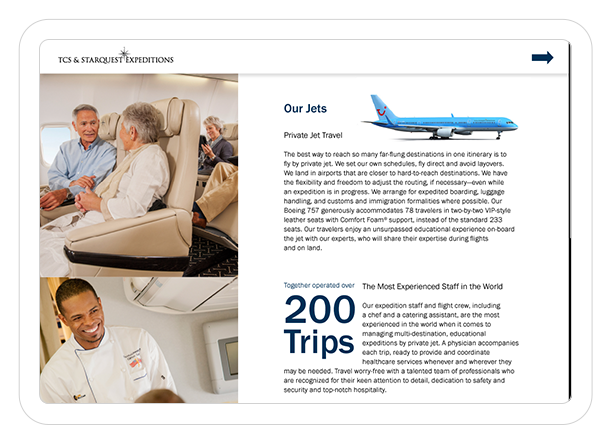 Results
The client was happy with the digital brochure
Multiple versions of the brochure were created based on trip offering