Chris Zappala
UX Designer
Hospitality Online
Visual redesign of a website
Overview
About the Company
Hospitality Online is a job board, a recruiting hub, an applicant tracking system, an assessment tool, a talent community, and an onboarding platform.
Problem Statement
Hospitality Online needed a visual refresh to help inspire confidence in their brand and gain new clients.
My Role
I was responsible for design from wireframes through finished visual comps.
Project Goals
Create new page templates and visual comps
Business Constraints
Visual redesign of the existing content on the public-facing pages of the marketing website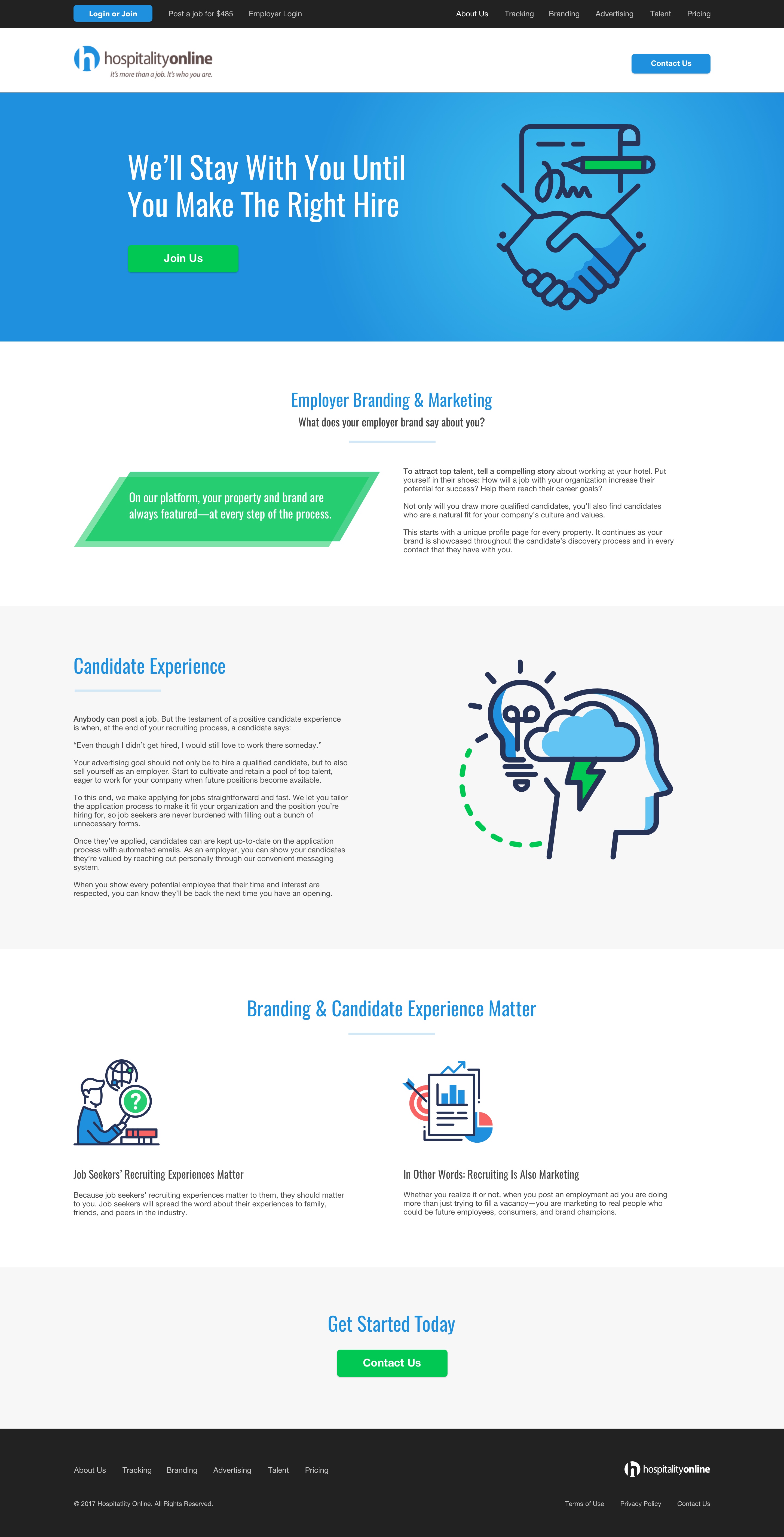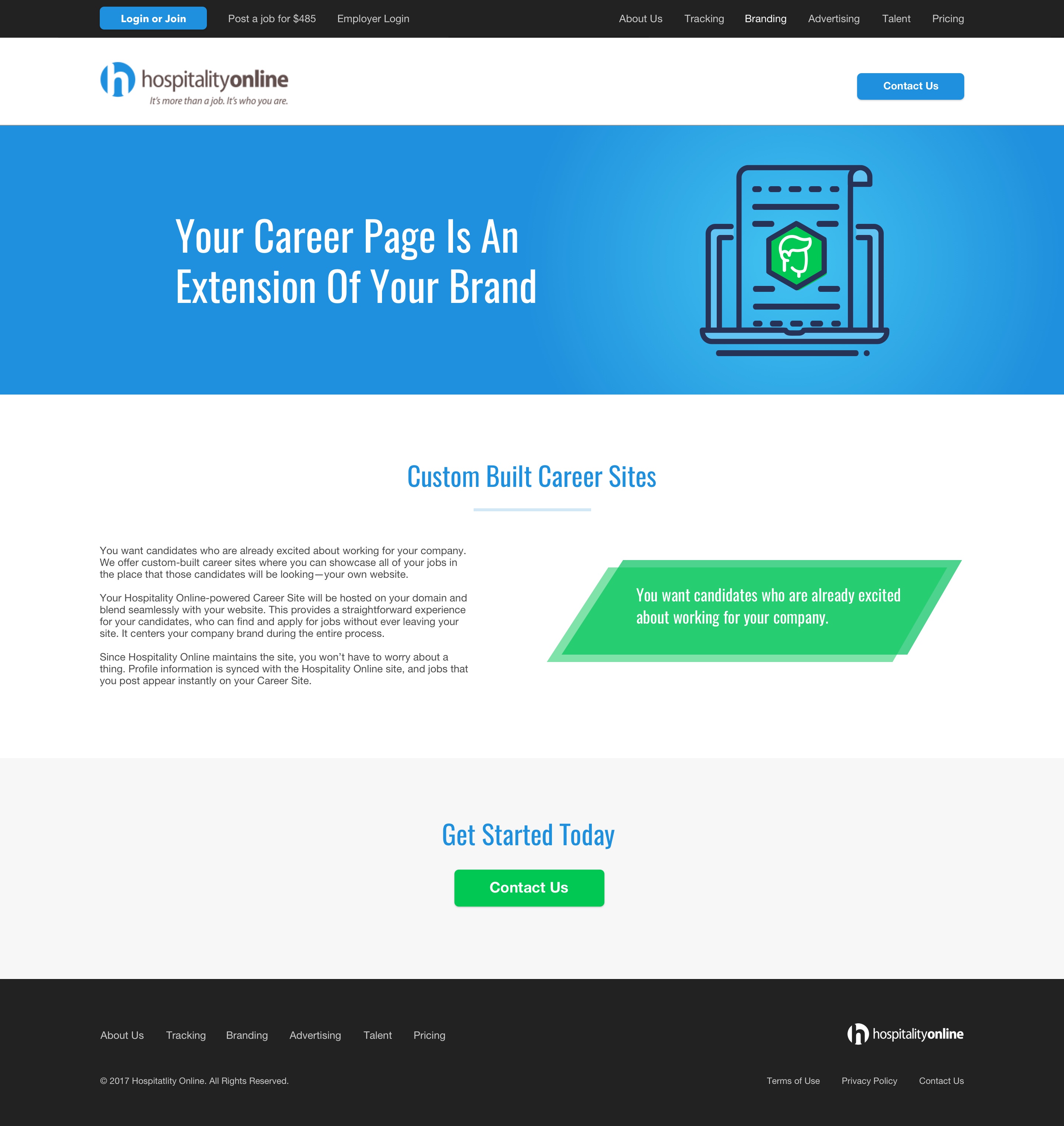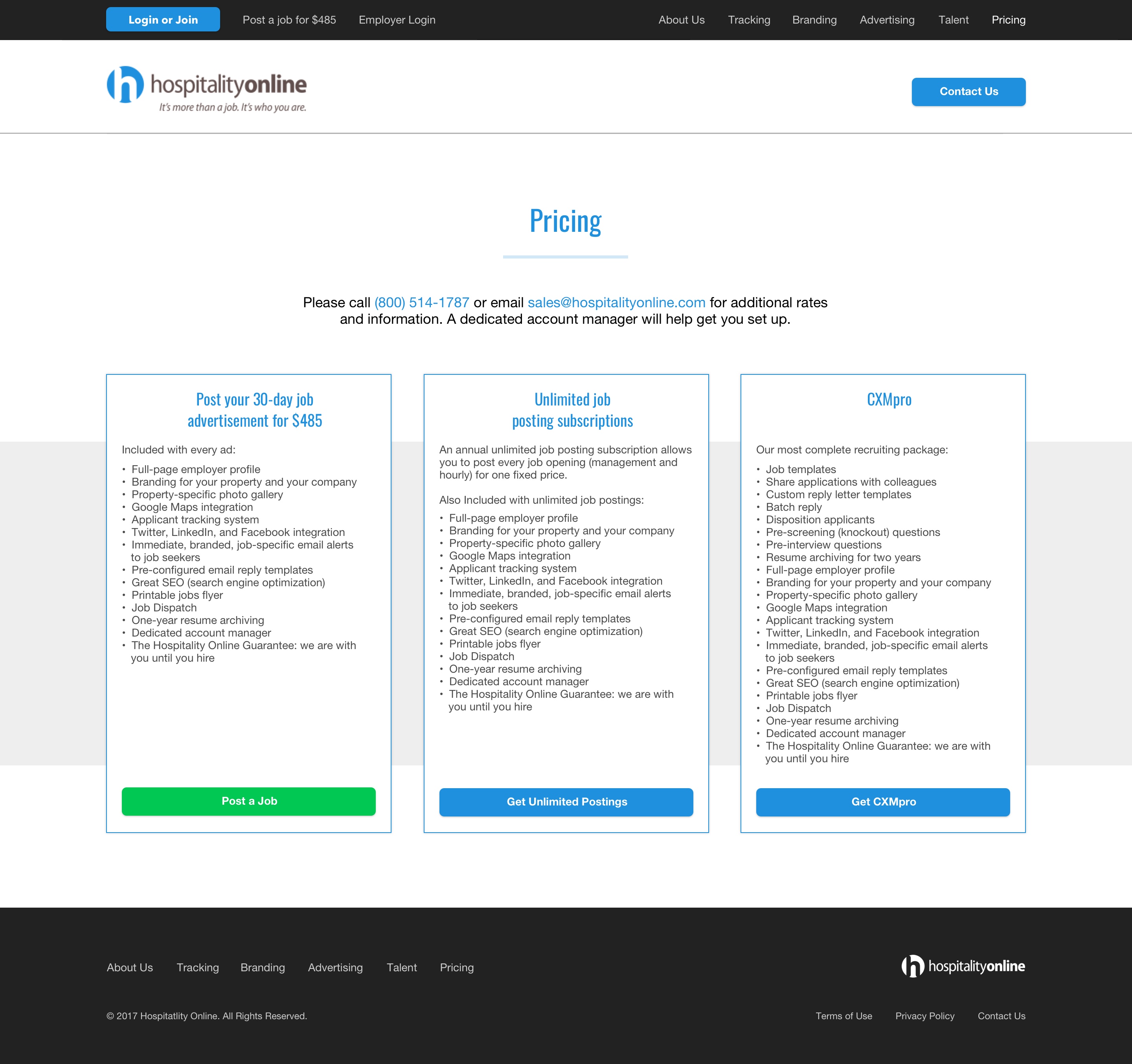 Results
Stakeholders were pleased with the new designs