Chris Zappala
UX Designer
Prints.ly
Designing an e-commerce web app for artists
Overview
About the Company
Prints.ly is an online service to help photographers sell their art. Photographers upload their work and set a price. Prints.ly creates a store, handles payments, printing, and shipping. Using this service is a simple, efficient way to deliver professional quality prints to customers.
Problem Statement
Photographers need an efficient and easy way to share and sell their work. Most photographers would prefer to focus on their craft rather than learn how to set up a web store.
My Role
I was responsible for all aspects of design including task flows, wireframes, and finished visual comps. I worked directly with the founder of the company who handled the build.
Project Goals
Allow artists to upload art, set a price, and share a link

Allow customers to easily purchase a piece of art

Allow artists to set preferences on profit margin, and product details

Business Constraints
Limited resources and time

Stripe used to accept payment
Research
Competitive research

Heuristic review

Feedback from potential users

Feedback from subject matter experts
What I learned
Photographers need a simple way to promote and sell their work

They want to minimize the time they spend on administrative tasks

It's a competitive landscape with a lower barrier to entry than before digital photography

Photographers rely on email, external hard drives, and cloud sharing

Most photographers don't have their own online store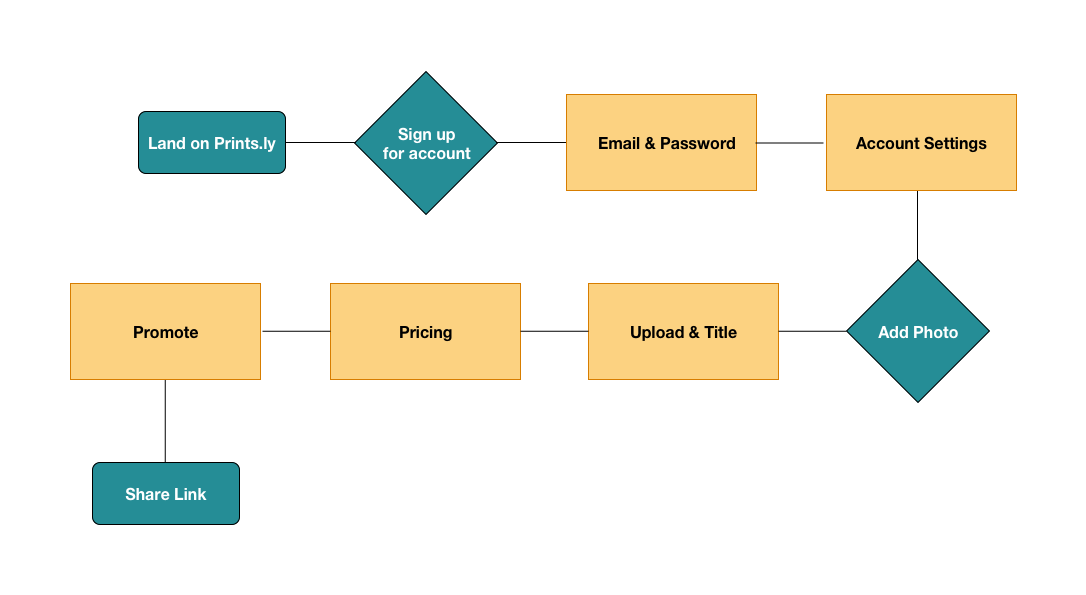 Main Tasks
The focus was put on the following tasks:
Sellers uploading, pricing, and generating a link
Customers purchasing an item after clicking a link
Sellers managing account preferences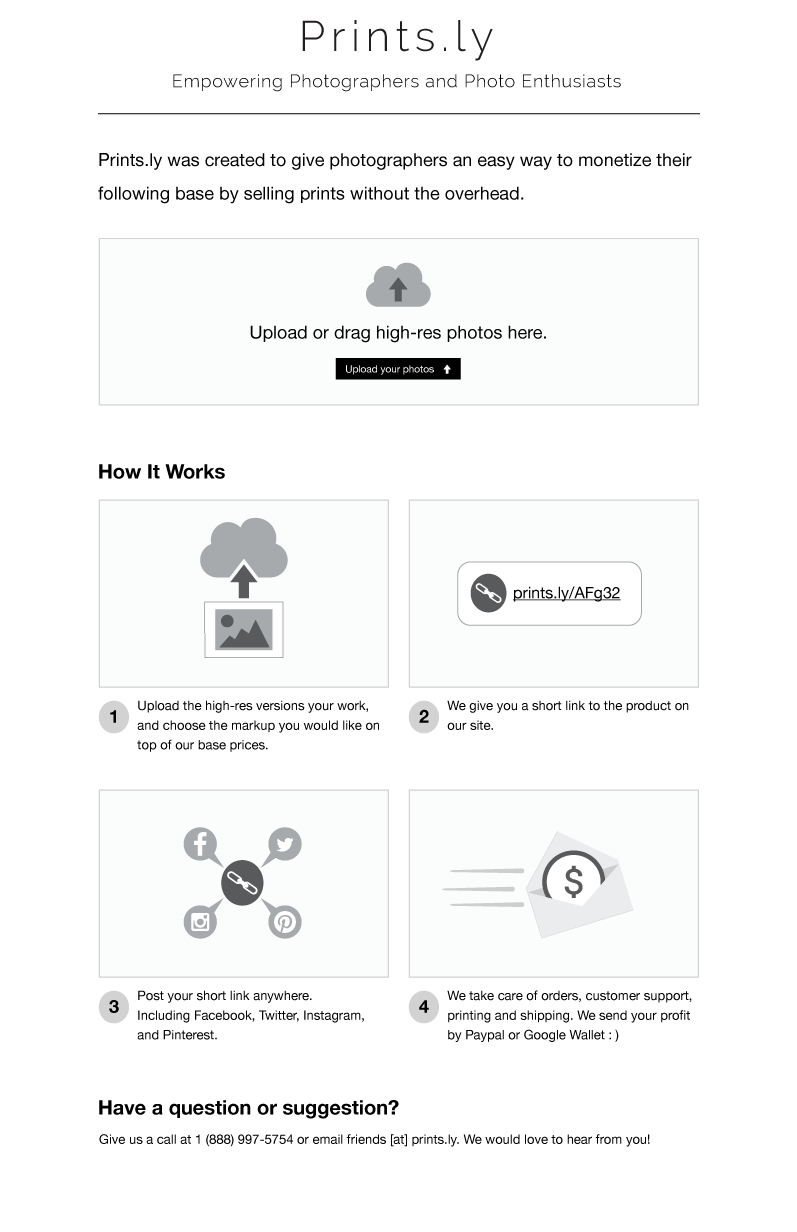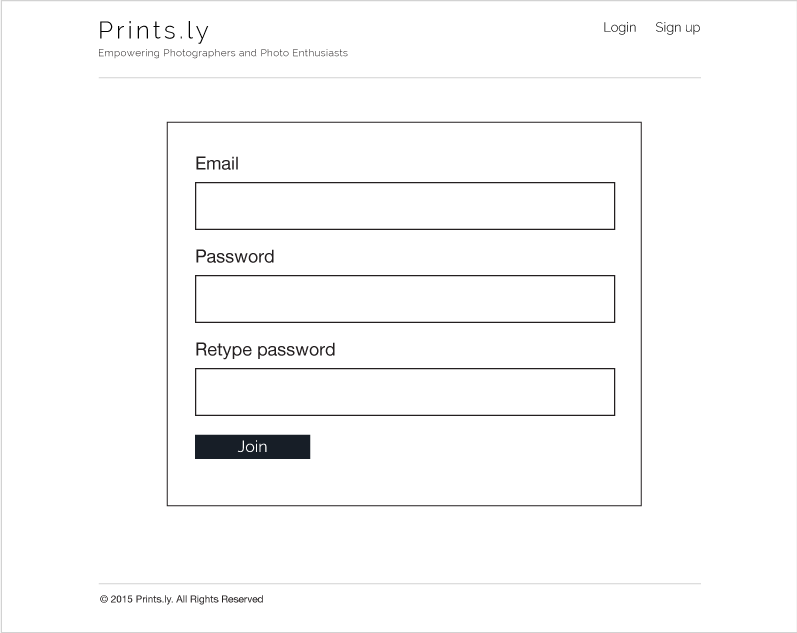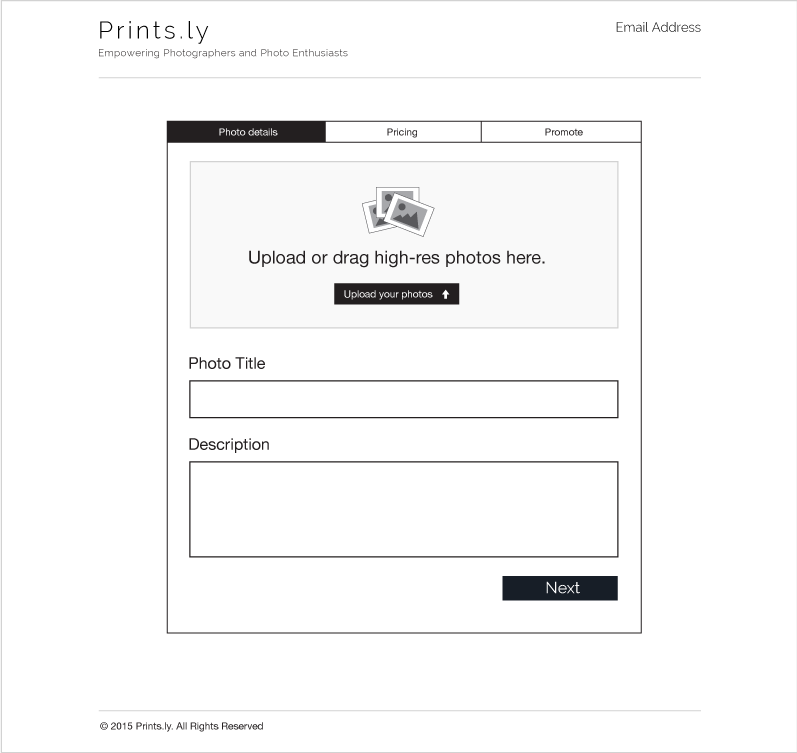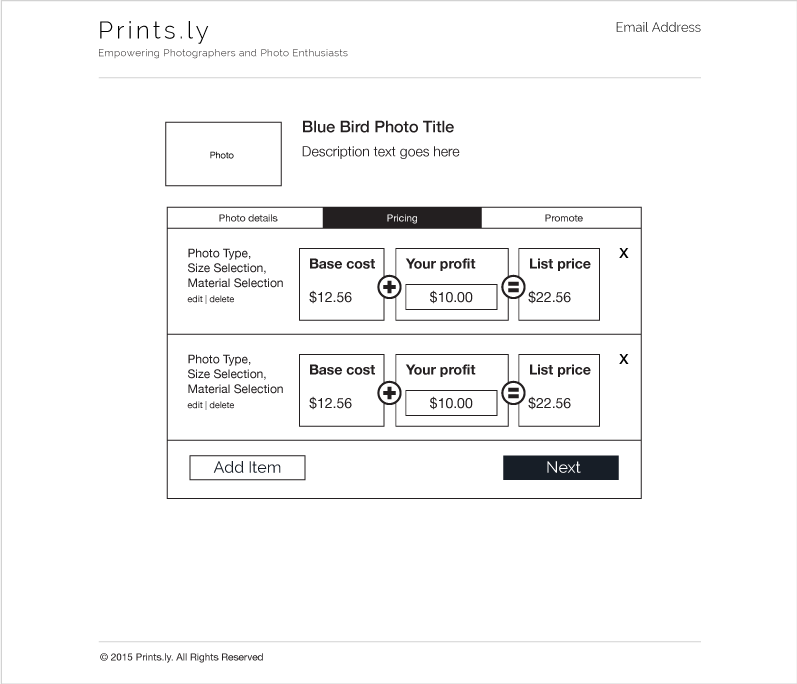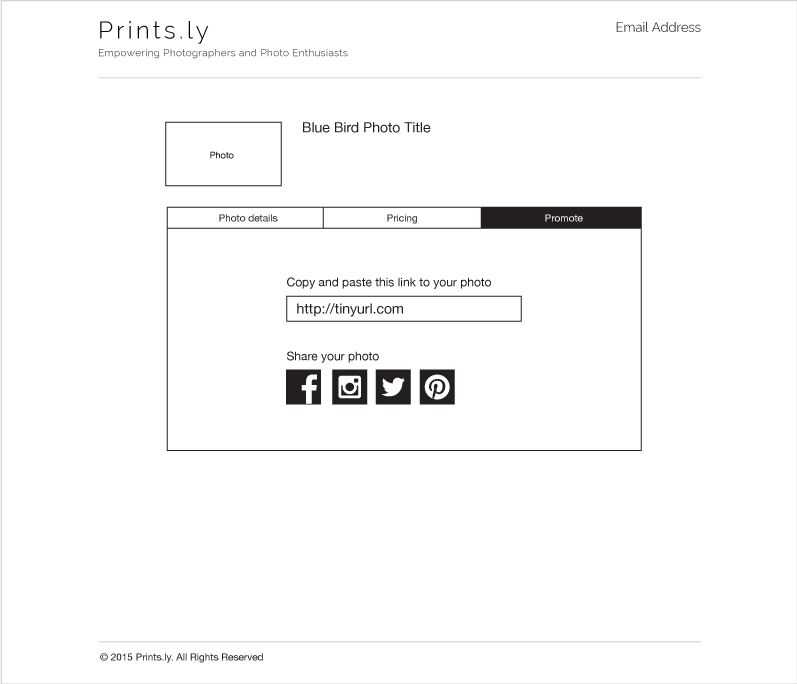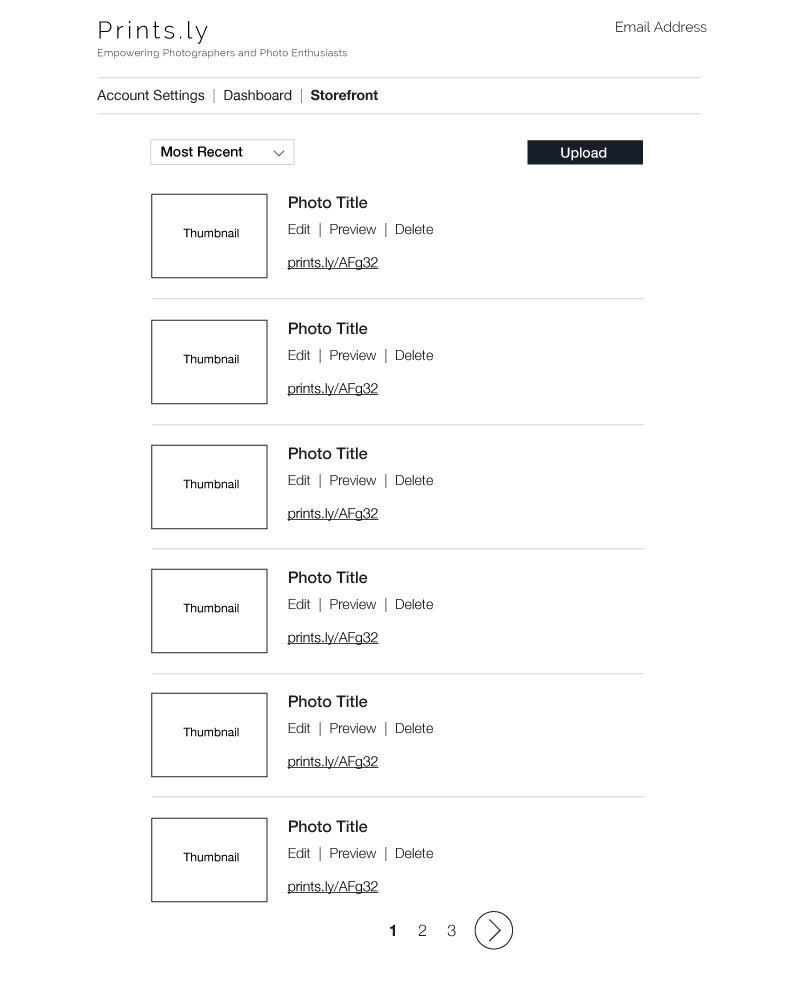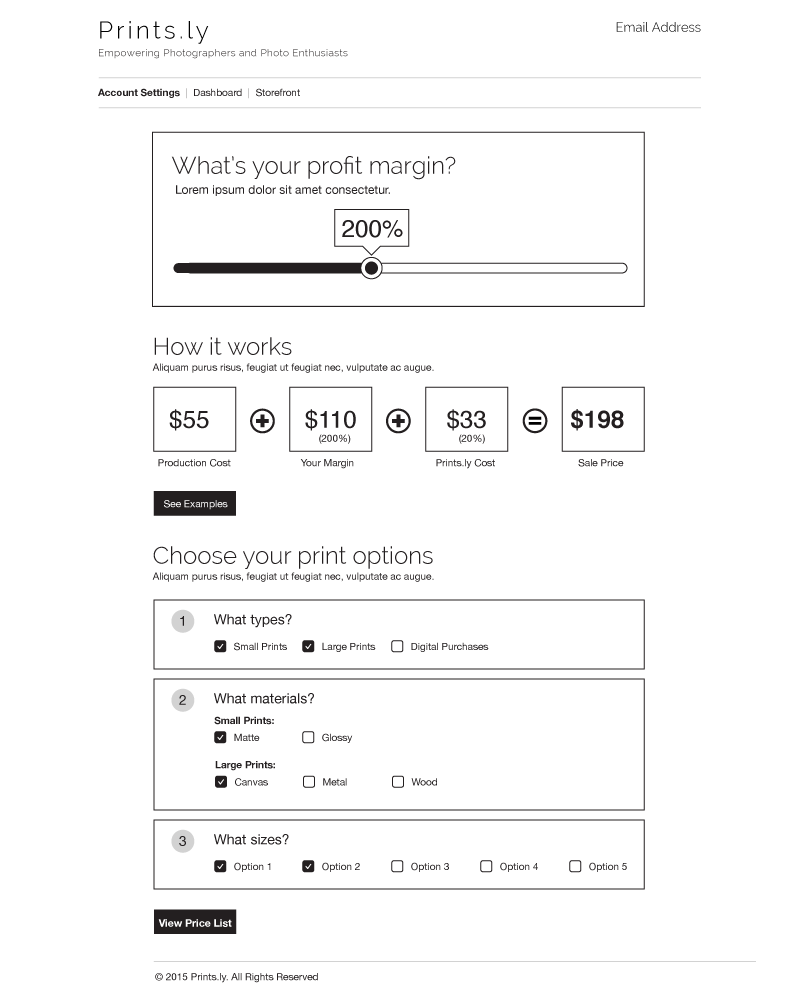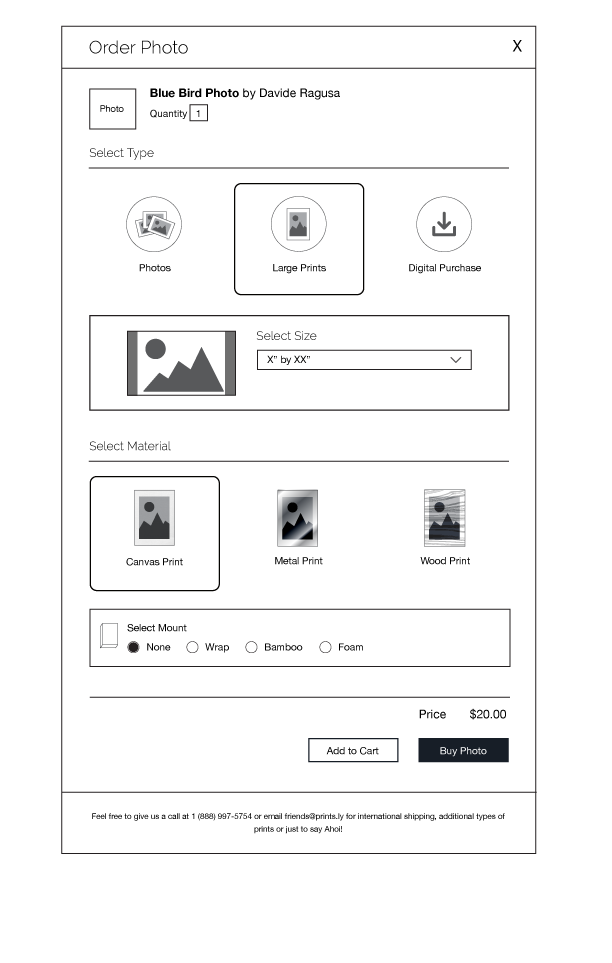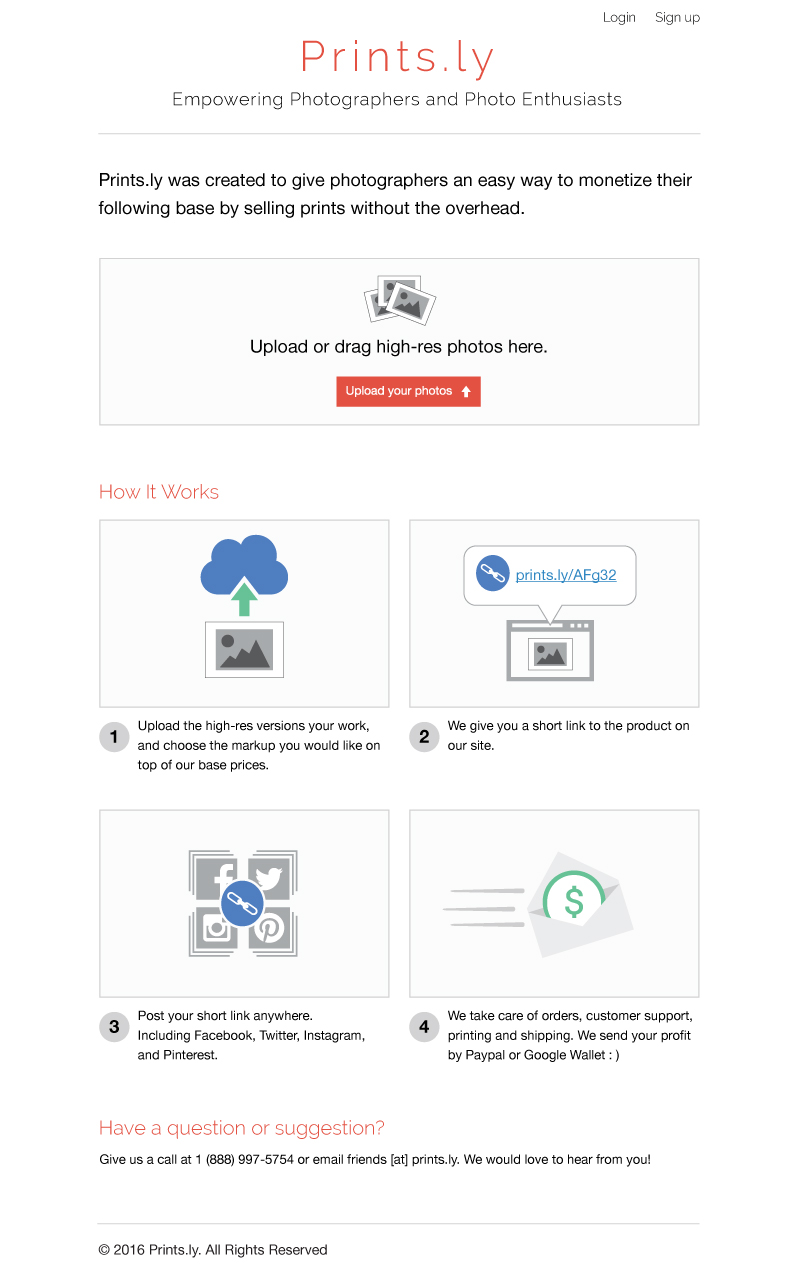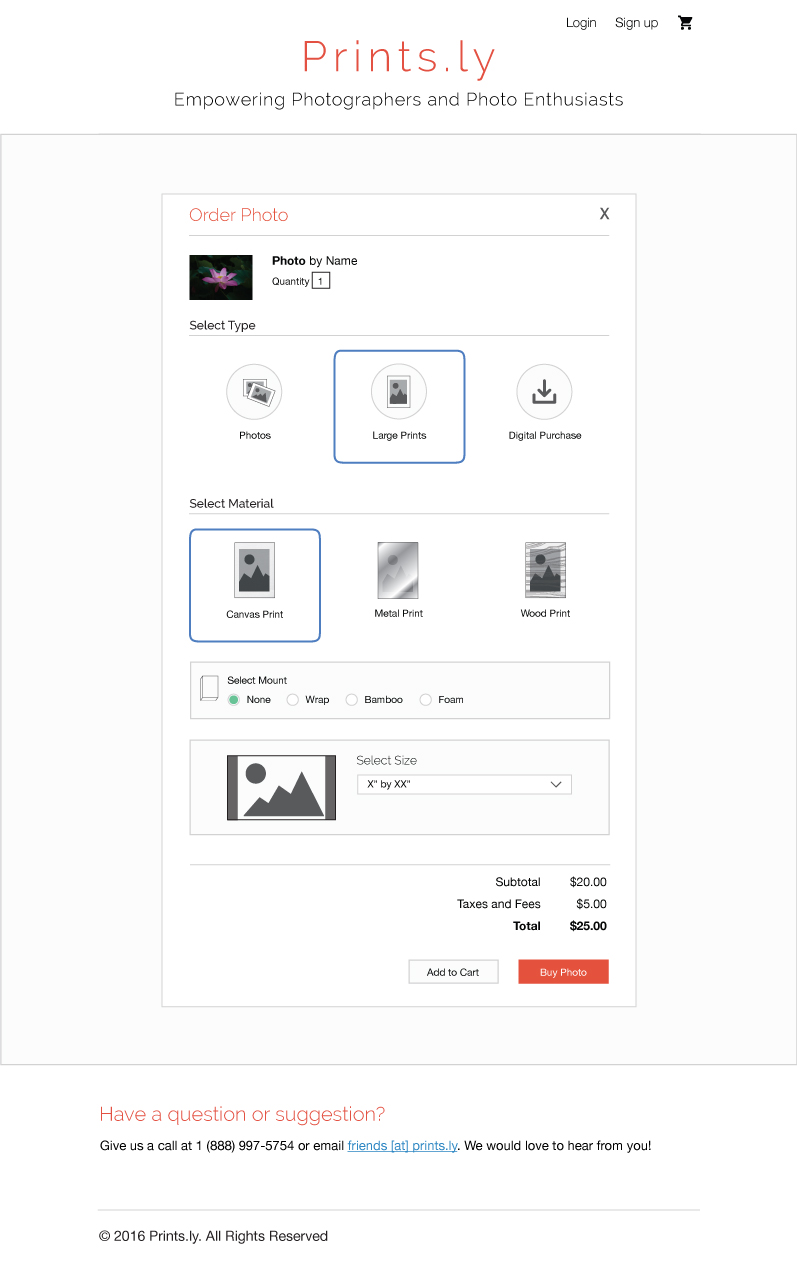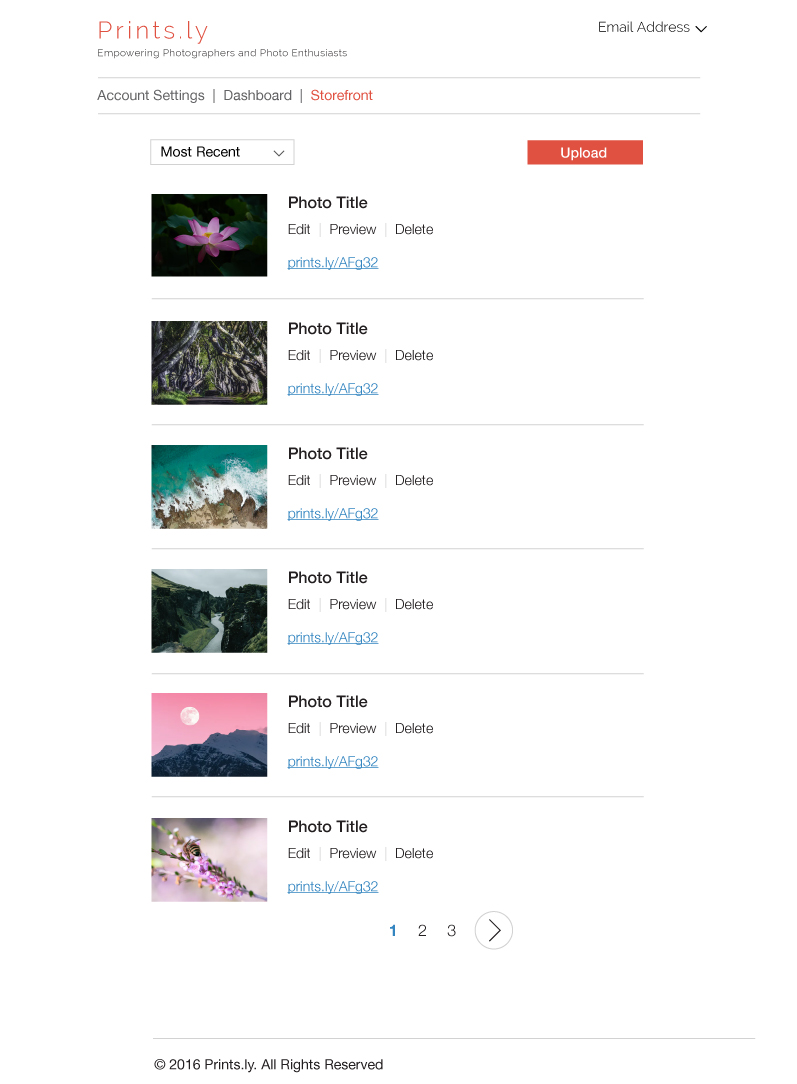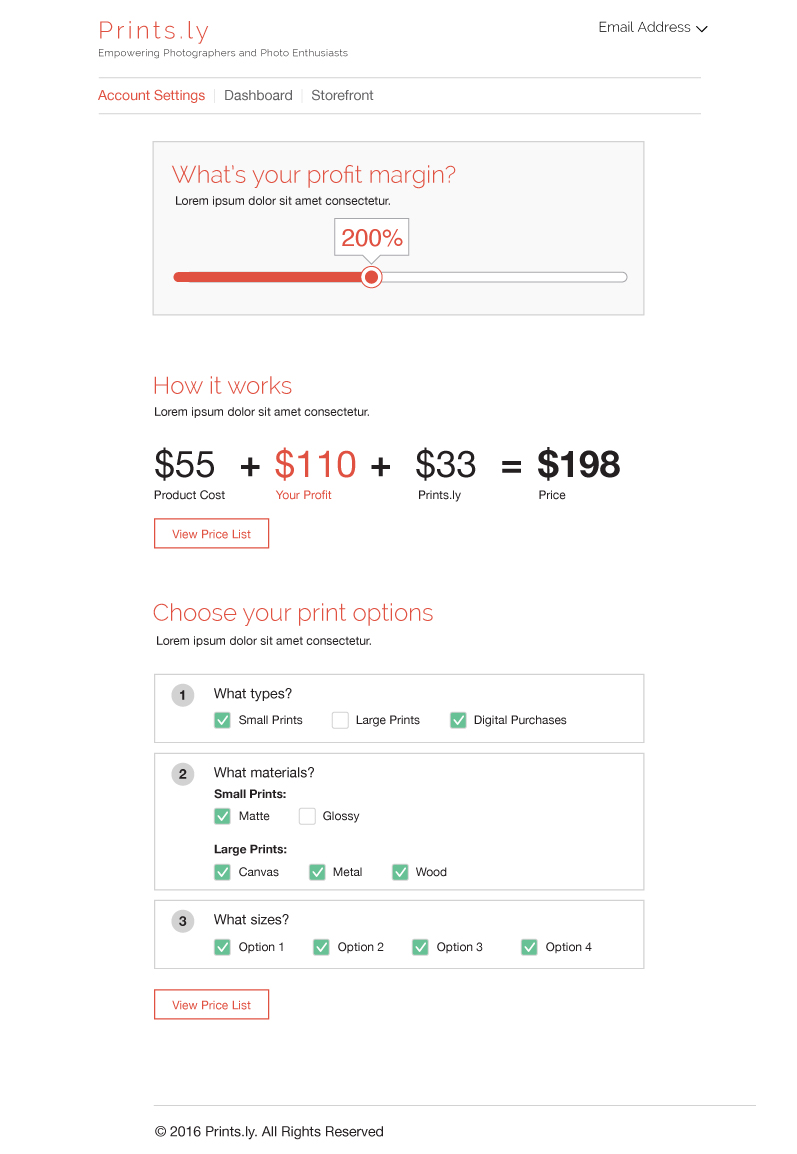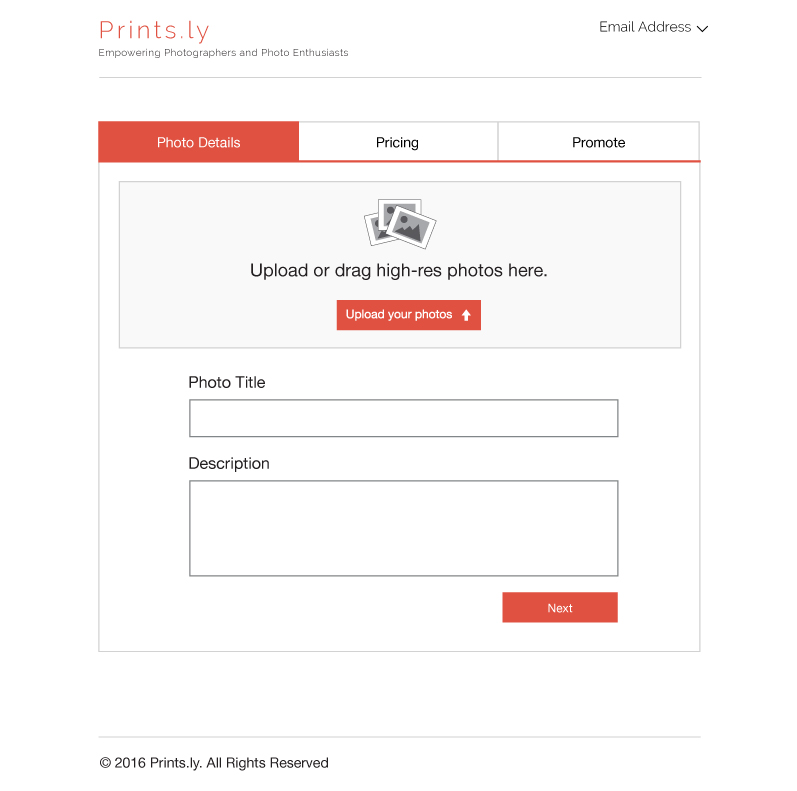 Results
Visual design comps and build specs delivered to Founder

Positive feedback from stakeholders and potential users