Chris Zappala
UX Designer
Grader App
Designing a learning management system
Overview
The Challenge
As a personal project, I took on the following challenge. Teachers have many responsibilities and too little time in a day to get things done. They create lesson plans, teach classes, grade assignments, and need to be available to support students individually. How do you help them get things done more efficiently? How can they spend less time on administrative tasks?
Discovery
I surveyed a number of teachers about their work experiences. I identified some common concerns:
They have limited time to provide enough feedback

They worry about missing opportunities to engage with students

They want to connect with students who miss due dates or are struggling

Grading is one of the most time consuming parts of their day
Project Goals
A grading web app where teachers can efficiently:
Create assignments and quizzes

Grade assignments and quizzes

View which students are missing assignments

Message students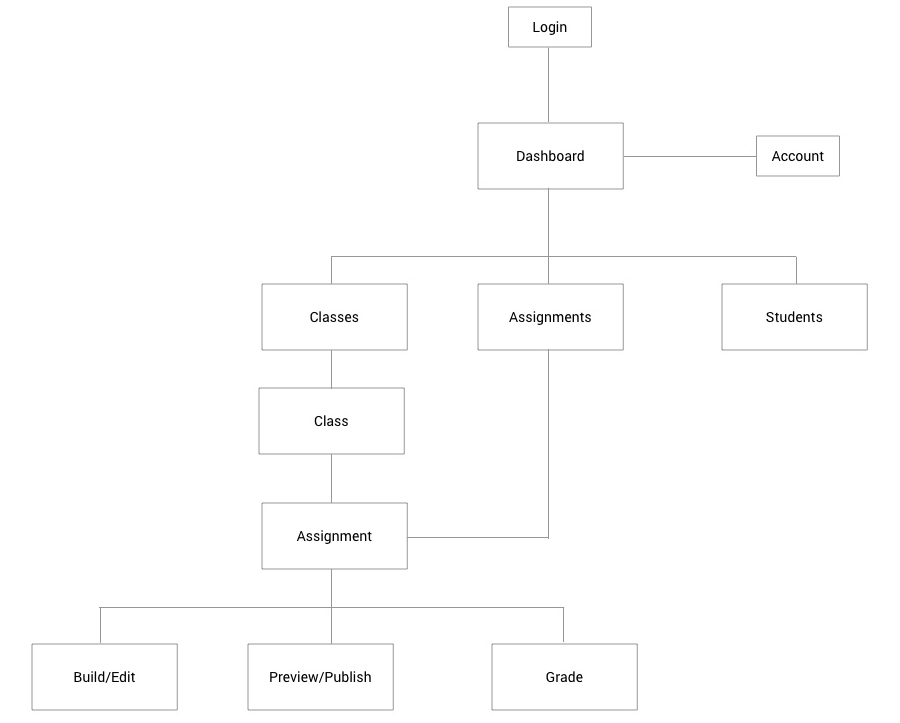 I did multiple explorations. Then narrowed my ideas down to the strongest sets of wireframes.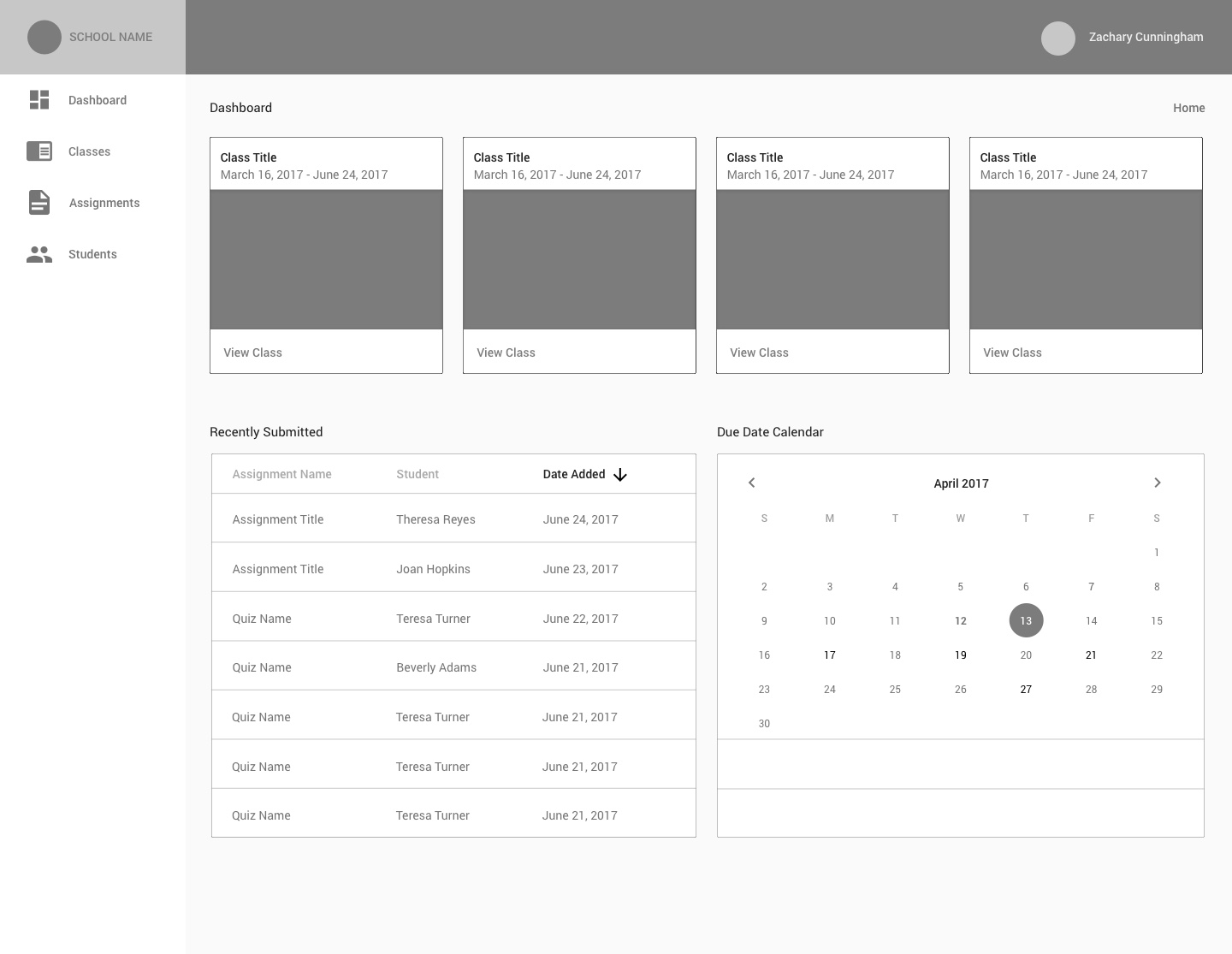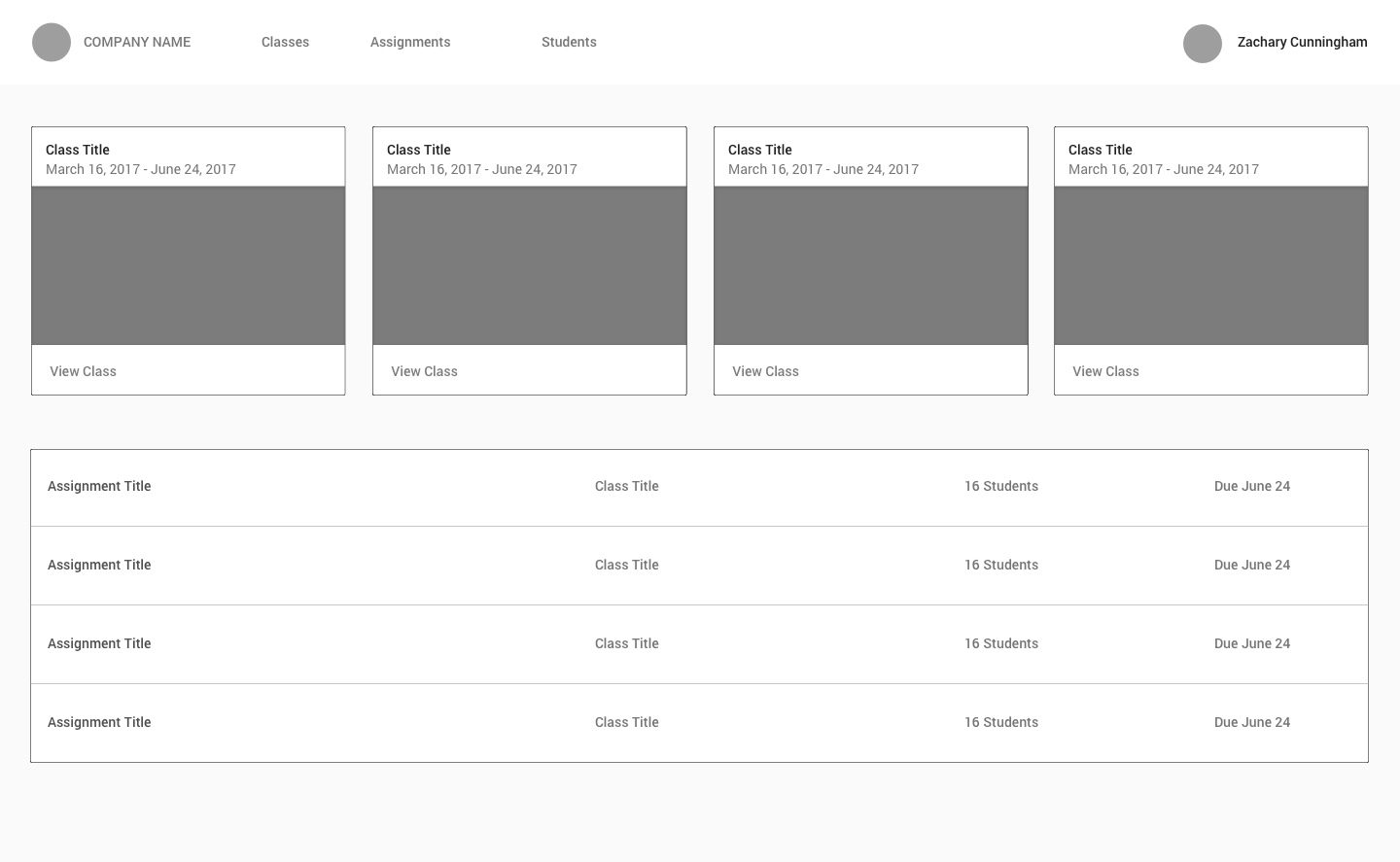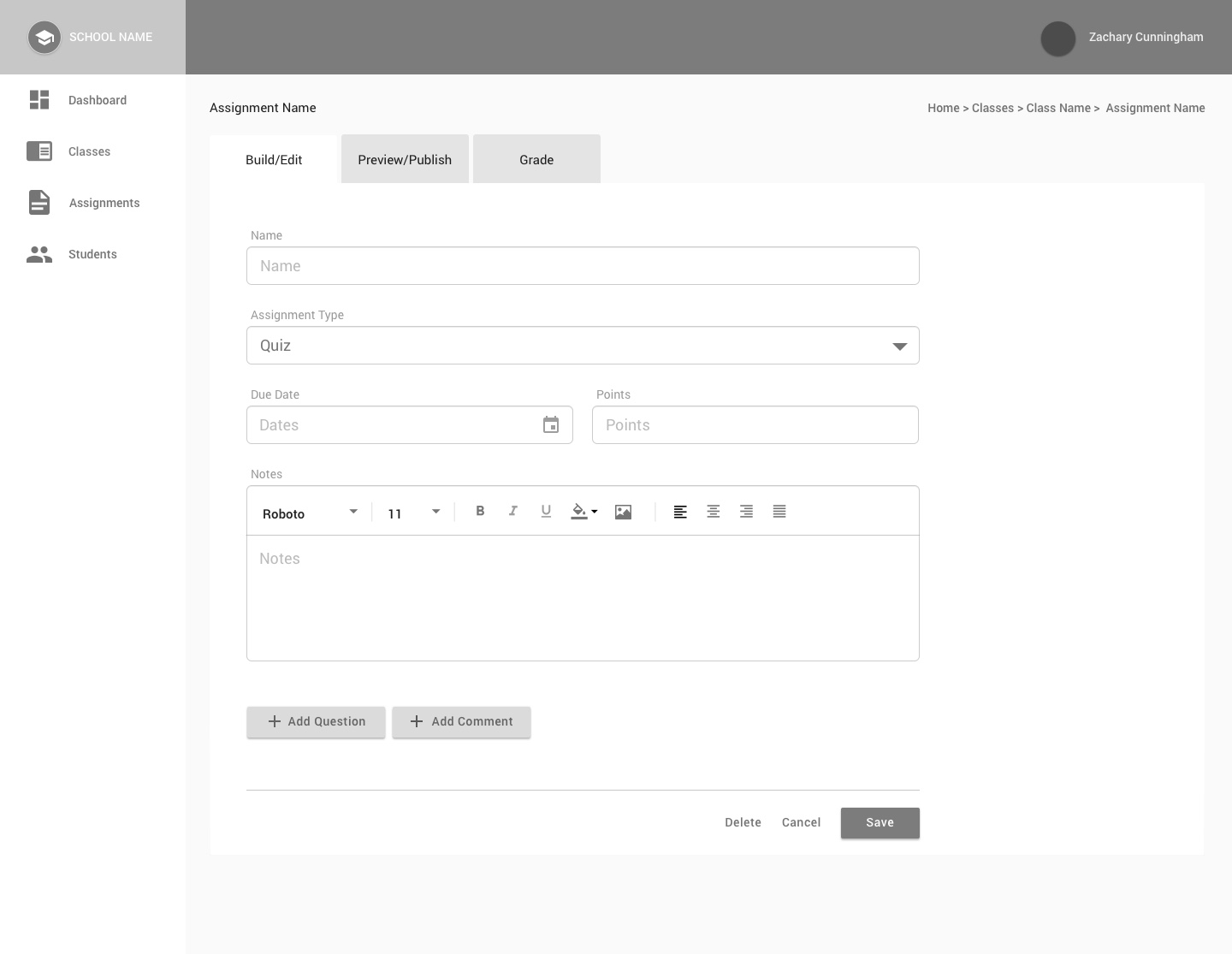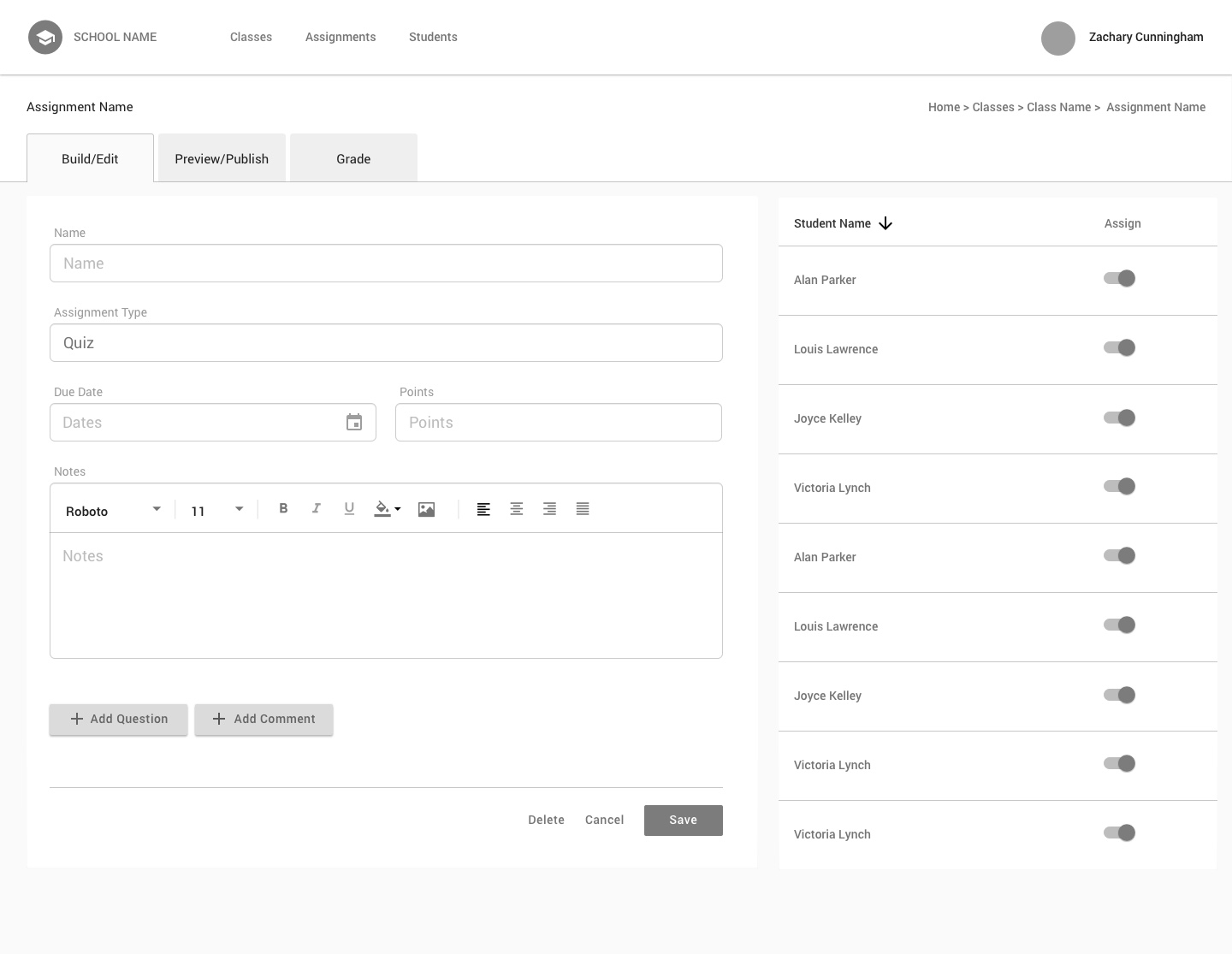 Building and editing an assignment